we love an internet loophole over here
post number fourteen
This is a short story.
Yesterday, I was in a mixtape headspace. Listened to a few songs off the Kid Cudi-10 Deep tape. Did some Lil Wayne Dedication. Even dabbled in a little Southern Smoke 21, which should be in the Library of Congress.
And then an accident happened. You ever go to google something like "how to turn on the oven" but then you realized you typed it into Google Maps? Well that was me, but instead of googling "Too Deep for the Intro," the J. Cole song from the Friday Night Lights mixtape, I typed it into Spotify.
Most good mixtapes aren't on Spotify. It's both a travesty and also a blessing, because DatPiff forever, I guess.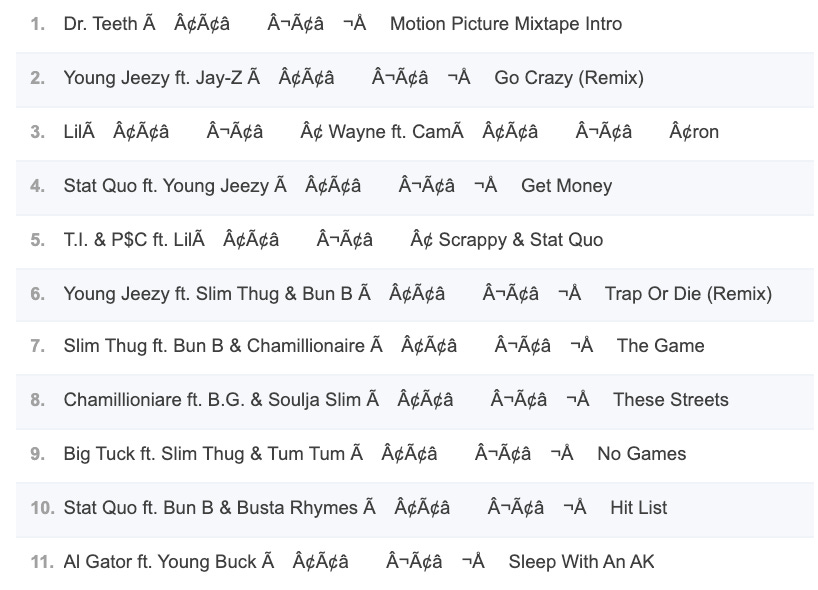 When I typed it in, however, something popped up.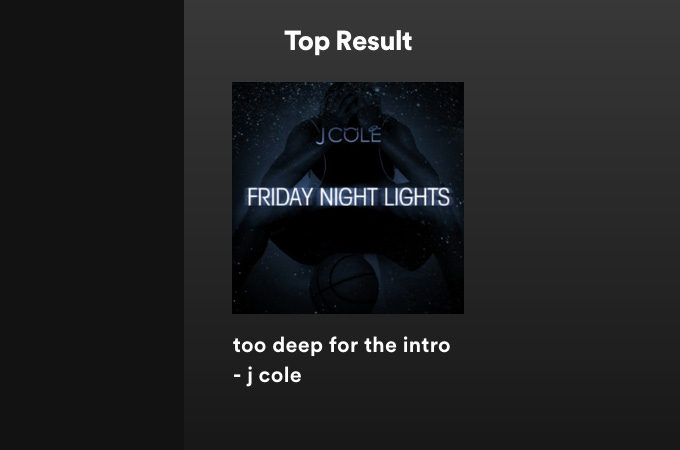 Interesting.
Still, I knew this couldn't be right. I KNEW it wasn't on Spotify. This was probably just someone who annoying titled their playlist "too deep for the intro" for the views.
I still clicked, tho.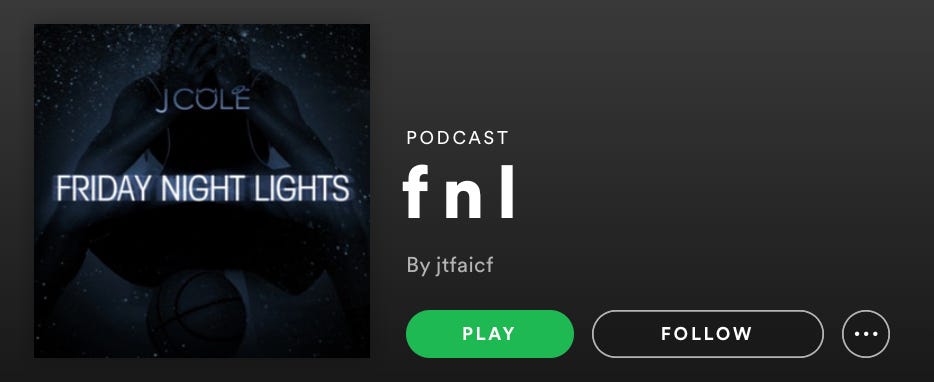 Oh word? A podcast about J. Cole's Friday Night Lights mixtape. Nah, I'll pass, wh—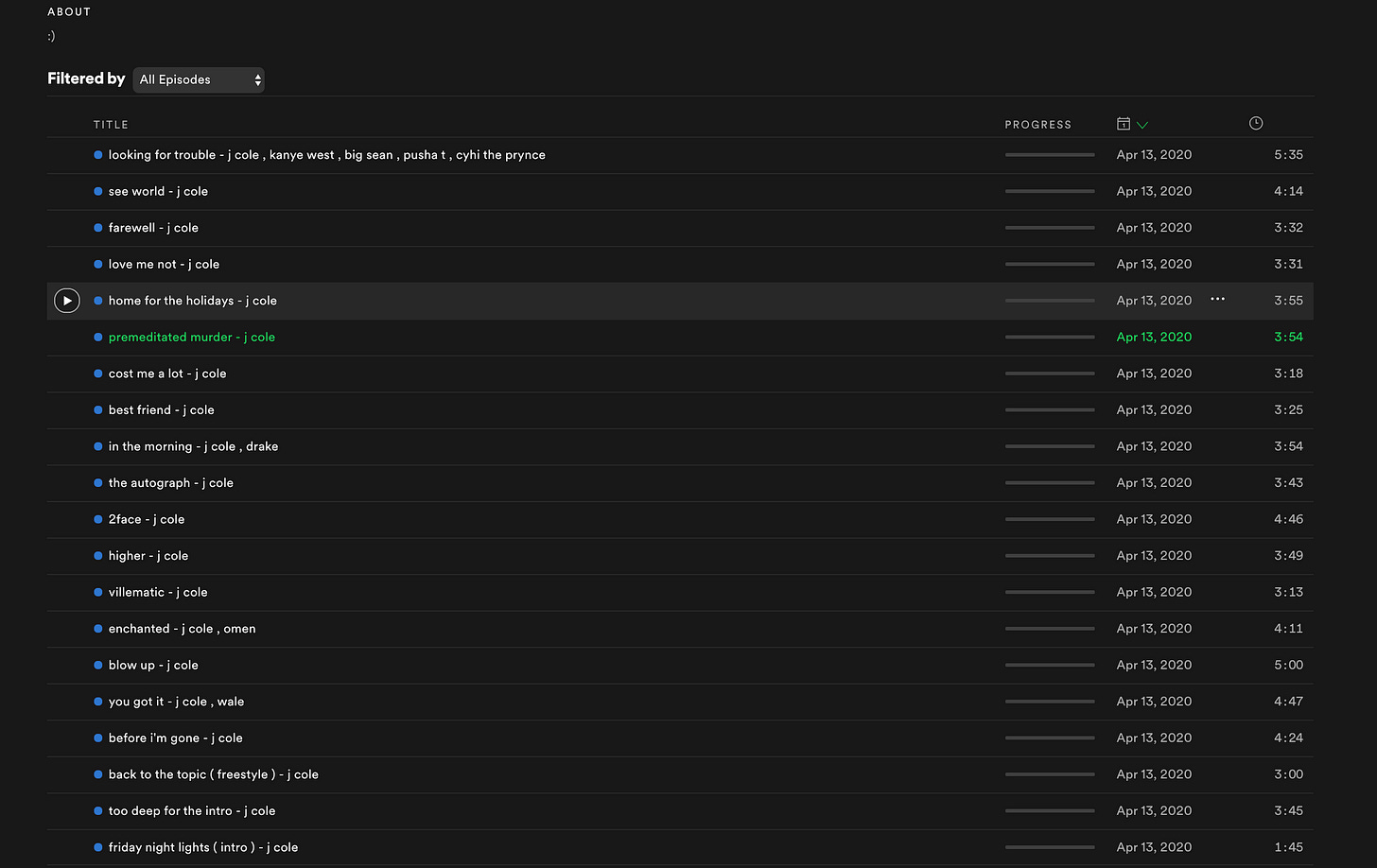 NEVERMIND.

Hell yes.
Two weeks ago, some smiley-faced legend uploaded each song of the mixtape as individual podcast episodes. This is great, but so many questions. Are there more? Should I do this with my unreleased mixtape? And is uploading an old J. Cole mixtape as a podcast the perfect balance of "people will eventually find this and care" and "not enough people will care to get it shut down"?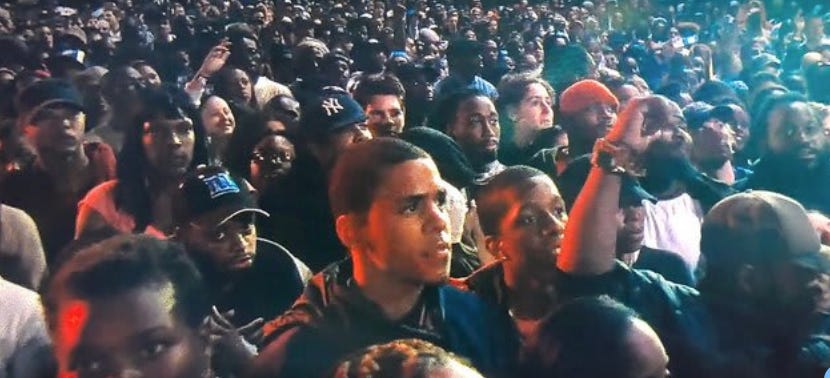 There's a lot I love about the Internet, but finding weird loopholes (that you know won't last forever) is near the top.
We salute you, Spotify user JTFAICF. As for all of you reading this — no snitching, only listening.
~~~
Note: First person to tell me where this J. Cole photo is from gets a prize. Also, here's the donations spreadsheet — it's ALIVE.