THESE ARE HARD
post number ninety seven
America's team — The Atlanta Hawks — just did something amazing.
Actually, let's keep it 10000 — this might be a TOP 10 ALL TIME Atlanta Hawks moment (some others include: the Hawks moving to Atlanta, the Spud vs. Dominique dunk contest, Radric Davis' courtside proposal.)
Our new jerseys have arrived.
Am I going to show the other two versions too?
Yes I am.
I just can't believe we did this right. I mean, it's one thing to feed your stars lines when they're going to be part of your video. But when their reaction is both believable and fully accurate, you know you've got a hit on your hands.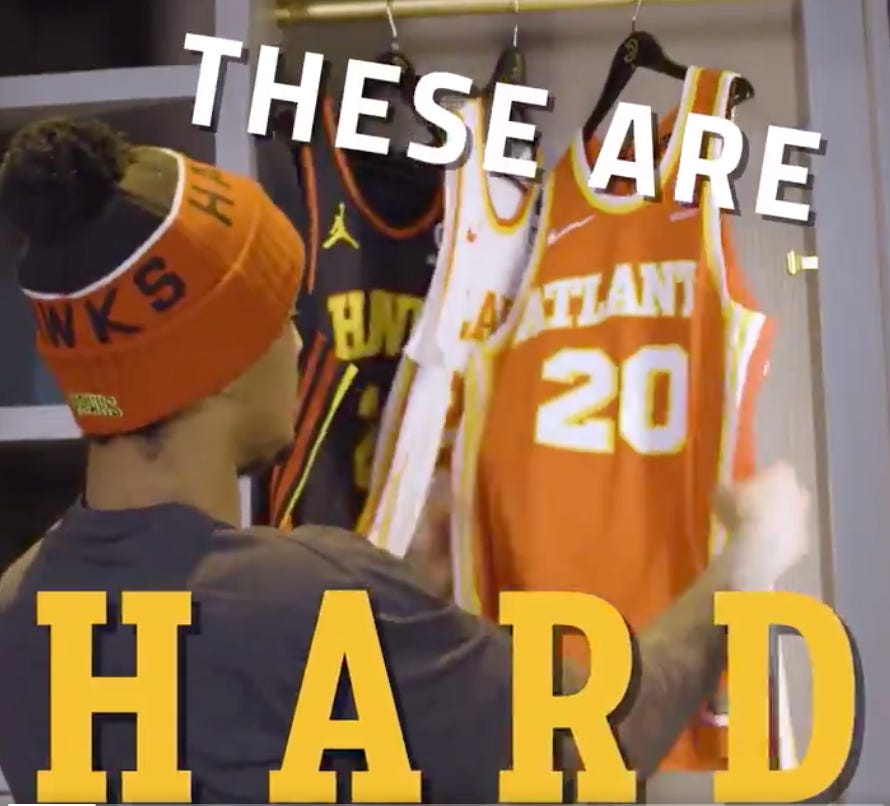 INDEED, THE NBA'S JOHN COLLINS.
INDEED.