THE VANDROSS INVITATIONAL CHAMPIONSHIP
post number forty one
Note: Here's the Pre-Pre Intro, Pre-Intro, Intro, Sweet 16, Elite 8, and Final 4:
---
I woke up this morning, convinced that "Power of Love/Love Power" was the winner. So I listened to it a few times on a walk, and with each listen, was increasingly convinced: this is Luther's highest point.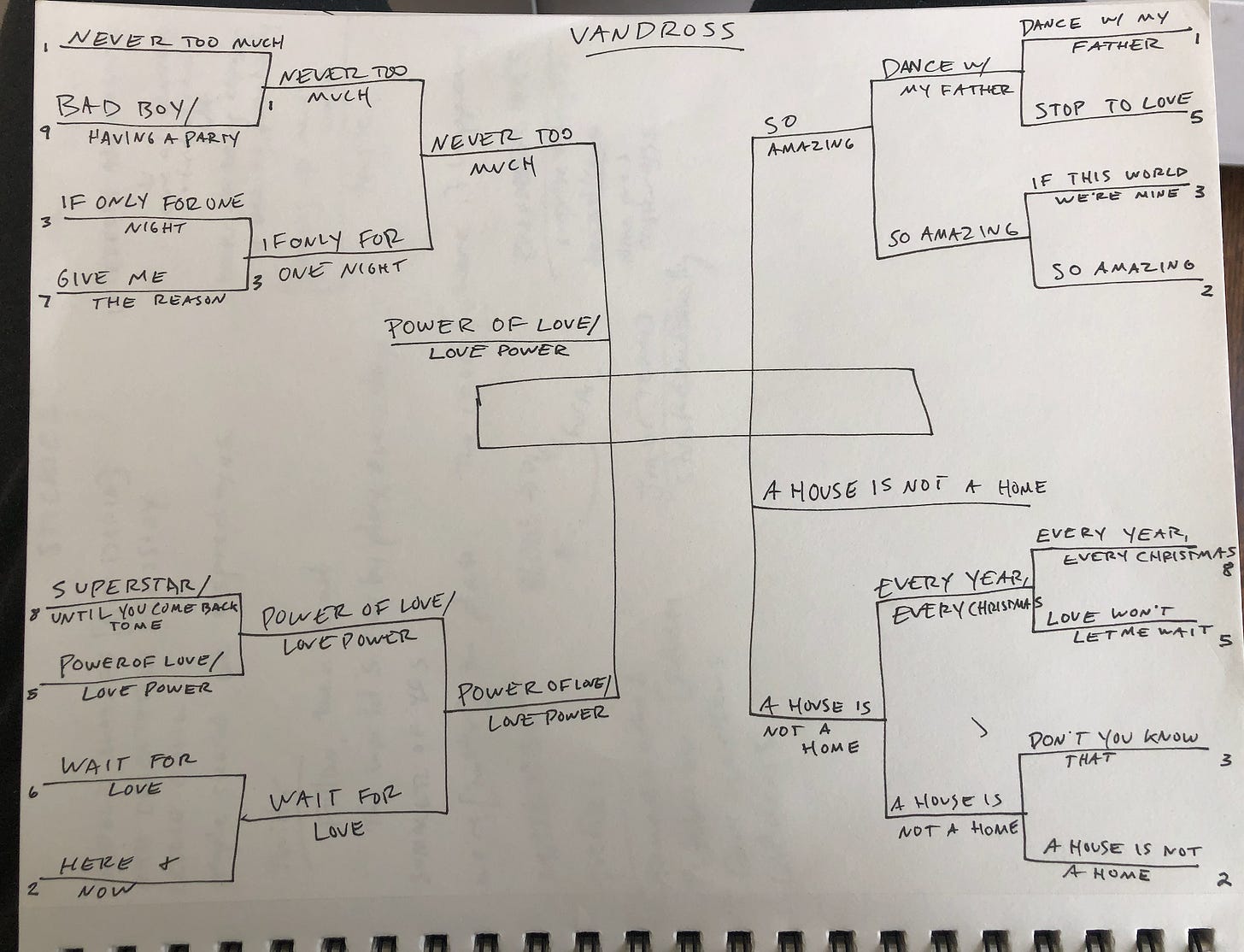 Before sitting down to write the championship blurb, however, I was reminded of what a friend brought up, about this bracket.
My dad says hmmm… what do we know about Luther.
Points were made.
It was time to text my mom.
Me: Did you watch that video of Luther doing house is not a home love

Me: *live

Mom: 100 times.
Uh oh.
Me: What's better, that video or power of love.
Following this question, the "still typing" iPhone dots for 2 minutes. And then an answer:
Mom: LIVE HOUSE, hands down!!! He's got all the signature Luther in the video! Even as "skinny Luther" he was still sweating a bit and the halfway jhericurl.
More points were made.
The winner:
"Power of Love/Love Power" will always be my favorite Luther Vandross song. But watching this video, you're able to fully see how much of a gift he was.
The ability to stand on stage — just you and a mic stand — and keep a room at the edge of their seat for 7 minutes is the stuff of legend. You watch him and it's like witnessing Pavarotti, mixed with Sinatra, mixed with Marvin.
And to do it all in tribute, in the presence of the woman who originally sang the song, making her holler in the beginning and cry by the end, makes this a true masterpiece.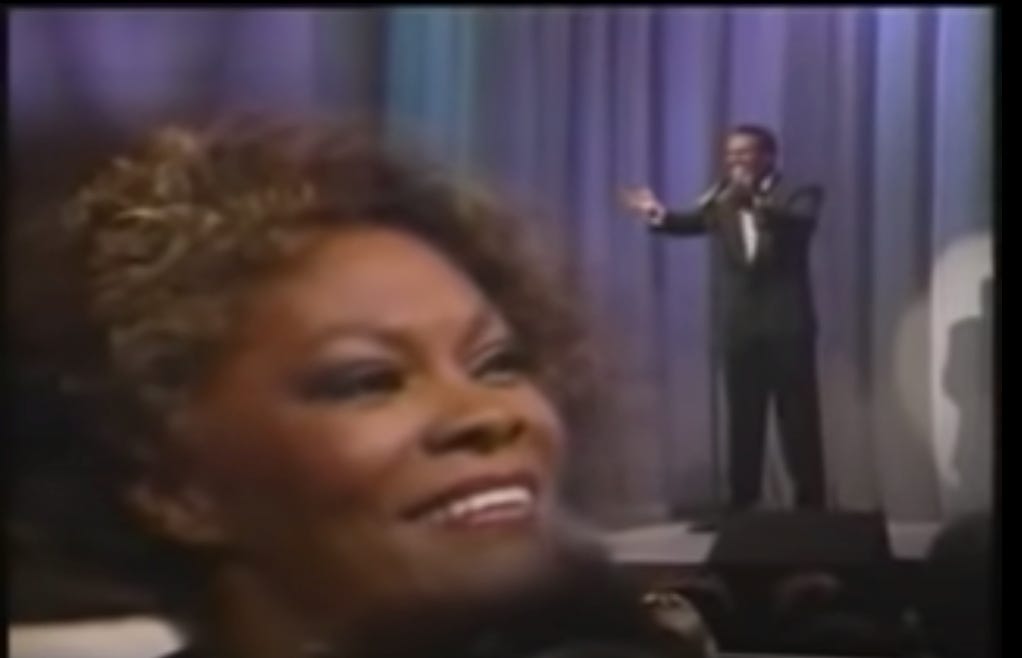 More mom:
Dionne's reaction was the best affirmation.
She's really nailing this commentary. Honestly, there's not much more to say.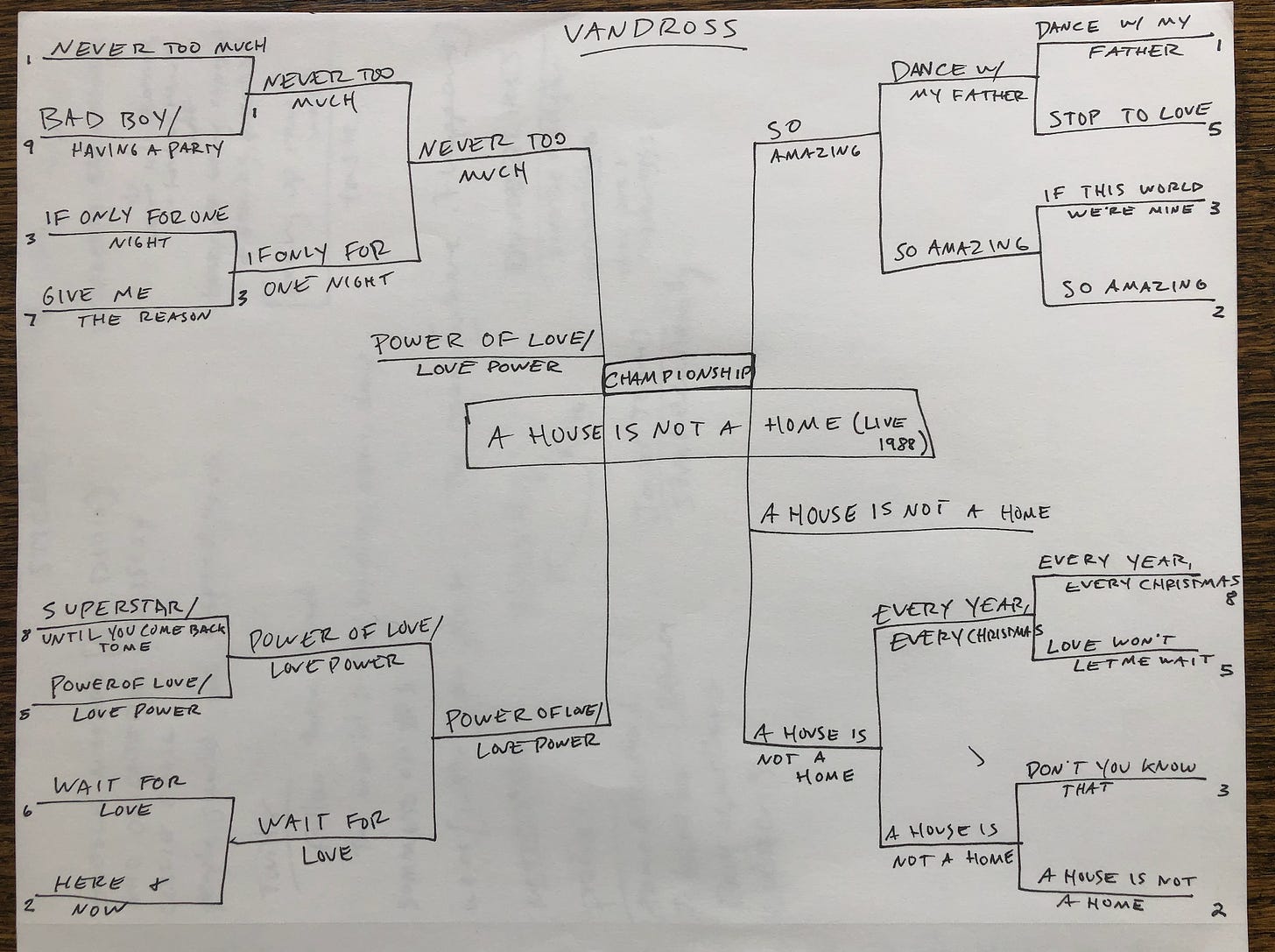 One final note.
There's a moment at the end, when Luther is finally done with his tour de force. He lowers his arms and lets out a much-deserved exhale. It's a small moment, reminiscent of another small moment, from another performance for the ages — Kanye premiering "Runaway" at the 2010 MTV VMAs.
After 5+ minutes of doing some of everything on that gigantic circle stage, with the sparklers coming down behind him, his body does the talking.
It's a shrug and a sigh of relief, the actions of someone saying "there it is, hope you liked it, because that's all I got."
Leaving it all on the floor is a well-known sports metaphor. We say it, when someone has played so hard, they've got nothing left. It's both brave and vulnerable — the act of pouring your full self into something as if it were your last — to perform from a place of no regrets.
If I win, great. But if I lose, they can't say I didn't try.
That's Kanye, at the end of "Runaway."
And that's Luther, at the end of "A House is Not a Home."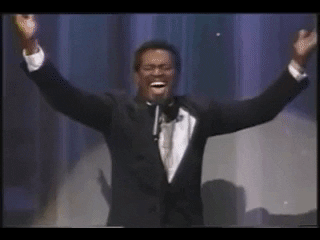 Luther left it all on that stage. And because of that, it's one of the great live performances people will always come back to and celebrate. In a career full of highlights, this is his highest point. And we're all better for it.