Discover more from 158 Days Asunder
Over 1,000 subscribers
The Case for Ludacris, pt. 1
post number thirty
Tomorrow, in the next installment of #Verzuz (the appointment-viewing song battles on Instagram Live where two artists go back and forth in playing their songs), it's Nelly vs. Ludacris.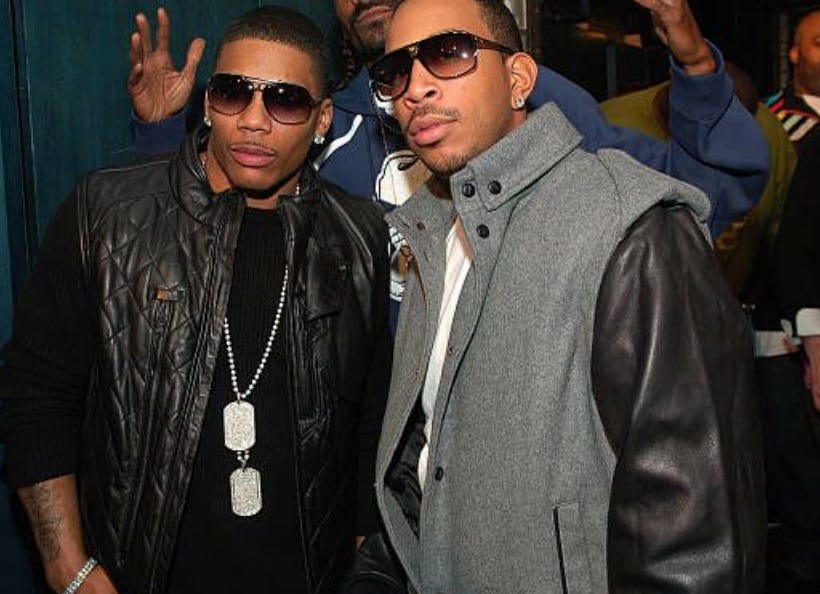 The matchup makes sense. Both men had legendary 5 year runs, from 2000 and 2005. My investment in this matchup also makes sense — the songs released during these five years were significant pillars of my high school soundtrack.
Tomorrow, in the next installment of this newsletter, I will explain all of the ways in which Nelly (a man with a classic album in Country Grammar, the man that made the classic song "Luven Me") can't even begin to hang with Ludacris.
Yes, Ludacris simply has more good music. Yes, Ludacris has more iconic feature verses. And yes, Ludacris has more punch lines that will play well in the "battle" format.
But of the two — both of whom put their cities (St. Louis and Atlanta) on their back — only one convinced the world that their city was, culturally, here to stay.
Atlanta wasn't always the Atlanta it is now, an Atlanta that truly steers culture. The city has definitely played the long game, for over 30 years. And the rise has been gradual, with new crops of artists popping up every 24 months that extends the city's hot hand.
But every now and then, you need a big moment to force everyone to pay attention.
The most important one was in 1995, when Outkast won at the Source Awards, were booed by the New York crowd, and Andre 3000 said "the south got somethin' to say (and that's all I got to say)."
This moment is biblical in Atlanta. And knowing it is a graduation requirement (into 3rd grade) if your area code is 404 or 770.
Another one of these moments — Fall 2002. Nas has just released God's Son, which has the song "Made You Look." A few weeks later, a remix for "Made You Look" is released with Jadakiss and Ludacris.
This was a big deal, an Atlanta rapper on such a New York song. It was another "you can't ignore us down here" moment. And Luda didn't just show up to the song, he showed out.
And if that weren't enough, he joined Nas on stage for his album release party, thrown by Hot 97, in not always friendly to us at the time New York. There, away from his home turf, surrounded by juggernauts, he stood out.
Look at him walk on stage.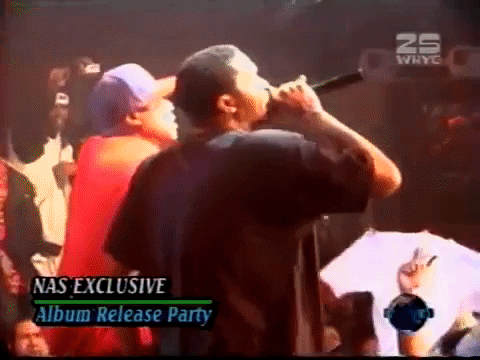 Watching Christopher Bridges step between Nas and Jadakiss like Moses and the Red Sea while holding a mic and a bottle of grey goose IN THE SAME HAND is my Chicken Soup for the ATLien Boy's Soul.
Both Nelly and Ludacris did things that were extremely popular, taking the genre to new, previously unimaginable heights. But this moment from Luda felt important, a moment Nelly never quite had.
This is part one, of a three-part weekend series on Ludacris. In closing, never forget that while Nelly made "Hot In Herre," one of the biggest songs ever, Ludacris made "We Got," a posse cut with a beat made up of someone with whooping cough and also many guns.
More tomorrow.