teenage dream
post number ninety four
I realized I might have to be a writer in 2007.
A few days into the year, I arrived in Washington D.C., ready to be an intern. A 19 year old college sophomore, the next three months meant working for The Lion of the Senate, Ted Kennedy.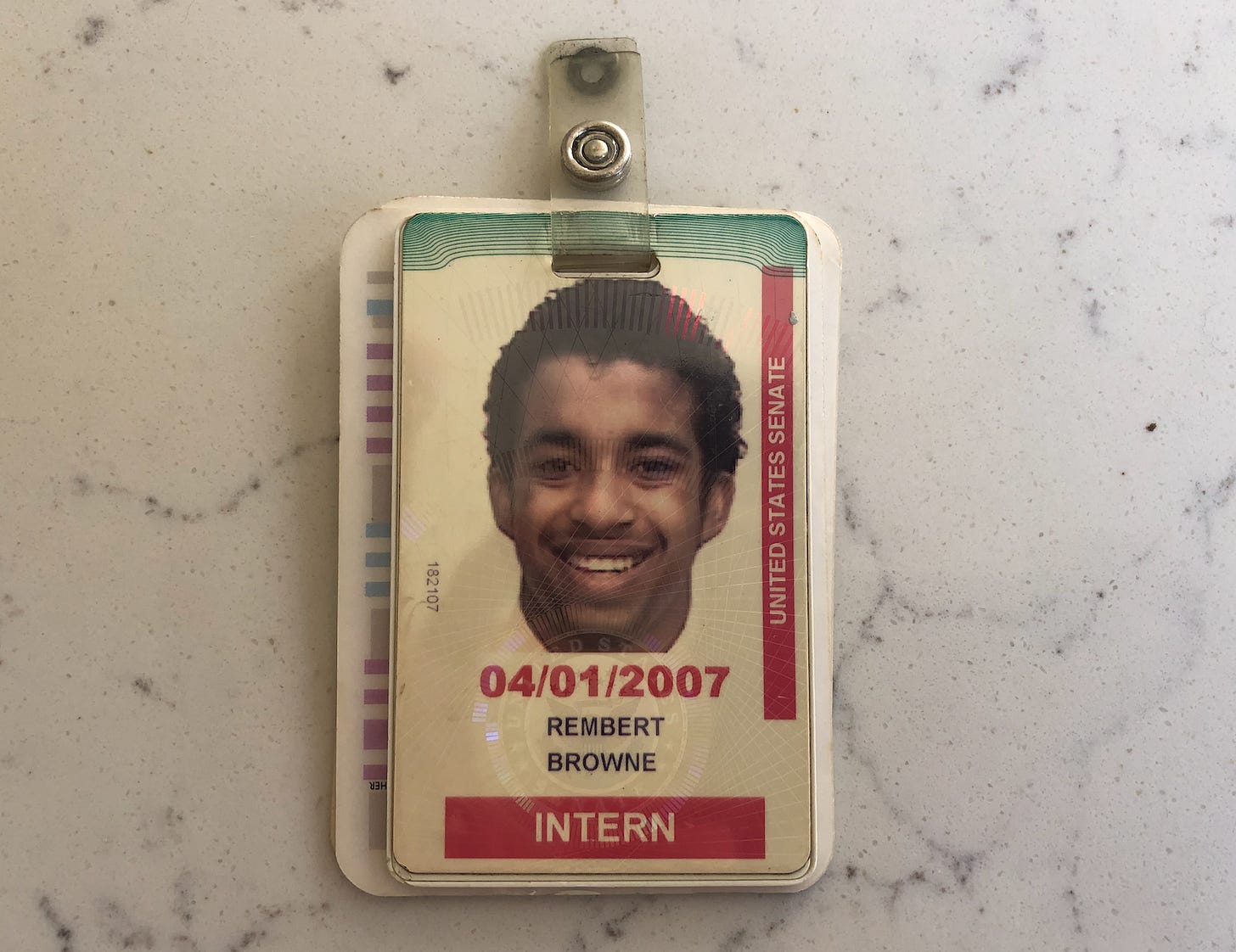 It was a whirlwind 90 days. Both Barack and Hillary (senators at the time, senators whose offices I would stalk whenever I had to deliver a package) announced they were running for President of the United States.
There was also real energy in the streets. President Bush was being protested on the Mall. And I remember being convinced I'd get fired if anyone caught me protesting and taking photos.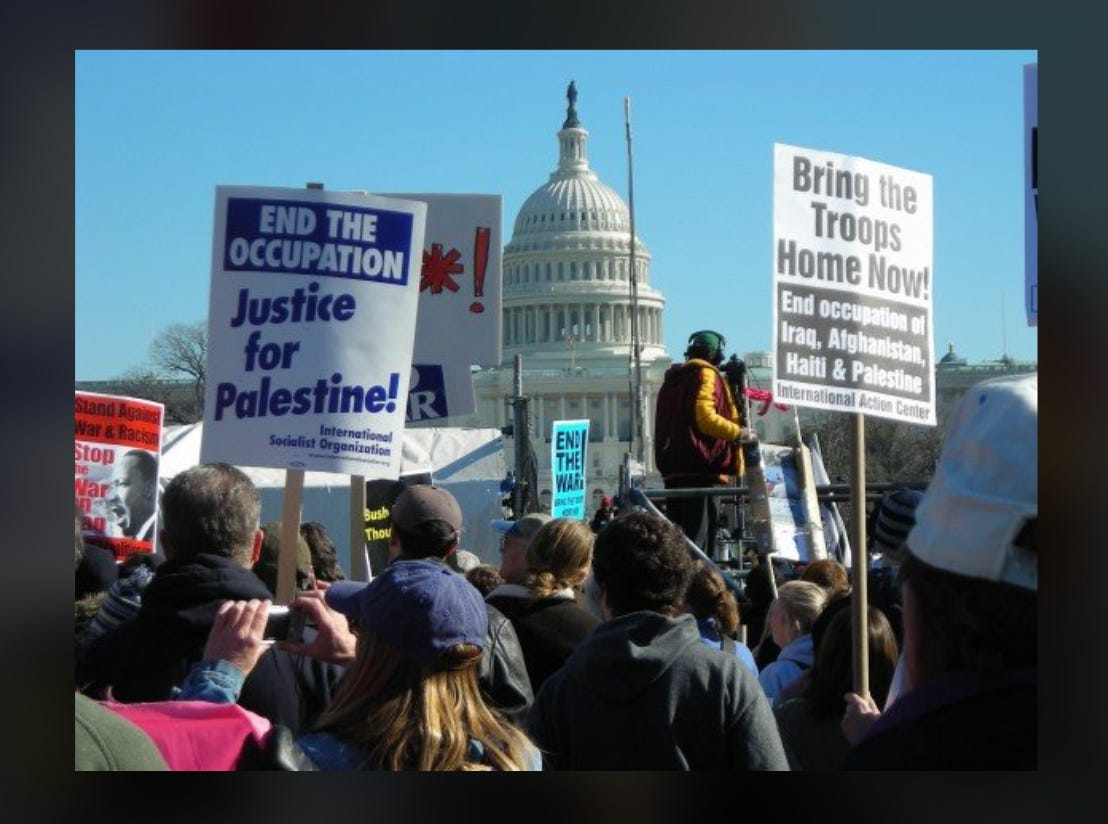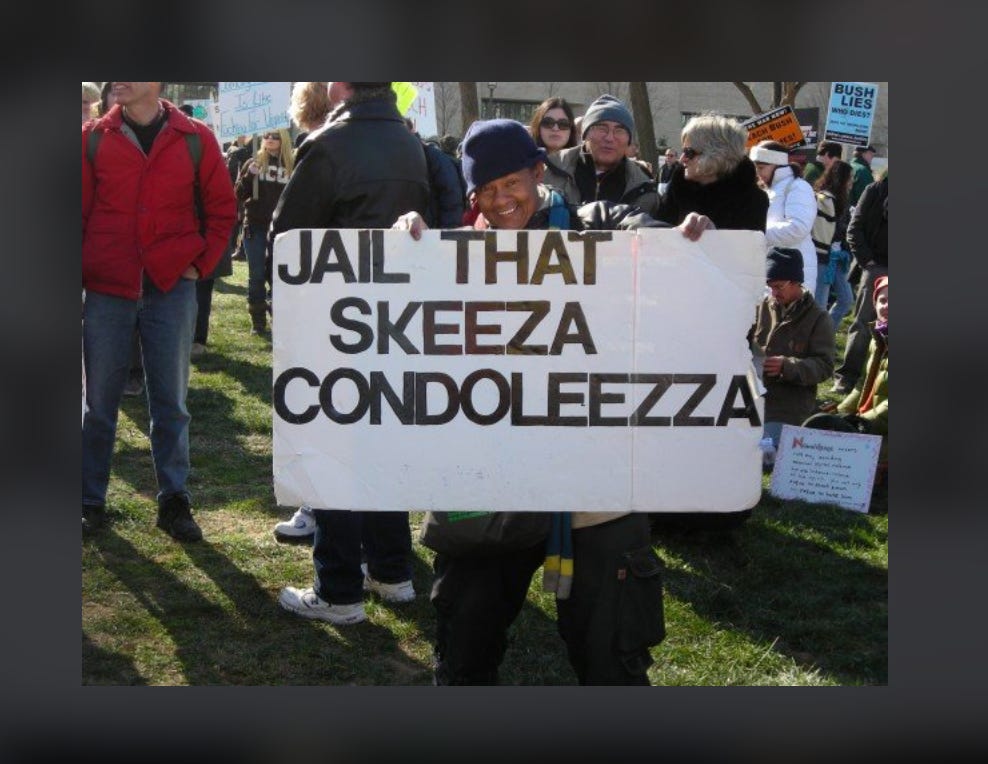 Some protestors even made it into the buildings, like my homies the Raging Grannies.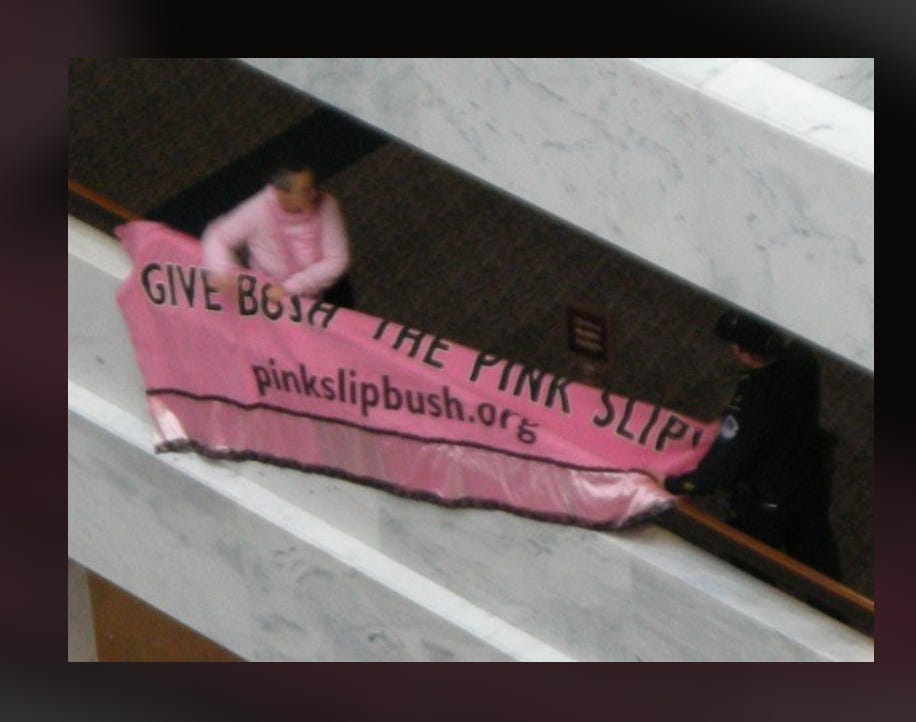 I was in the middle of a historic moment. And I wanted to do everything. But I had work to do. But all I wanted was to witness, to participate, to document, and then to report back to the people in my life.
In 2007, I started my first newsletter.
There were no bells, buttons or whistles.
It was a simple email. The audience: my extended community, a wide range that stretched from my Atlanta world and my new college friends to my mom's friends and our family.
It wasn't why I showed up, but in DC — my first time in a city on my own — I started living to live, living to write.
One of my main goals for the 90 days — meet John Lewis.
I reached out early in my internship. My hope: I'd meet him in a group of congressional interns, say something about being from Atlanta — at which point he'd ask the other 9 nerds to go away, forever. It is at this point I begin a lifelong friendship with John Lewis, the two of us, changing the world.
That was my dream. What actually happened:

I couldn't believe it. I was getting half an hour with the man who wrote Dr. King a letter at 17 and was responded to with a round-trip bus ticket to Montgomery and an invitation to meet.
When interviewed about meeting Dr. King, Lewis said:
"I was so scared. I didn't know what to say or what to do."
That's how I felt, standing in one of the House of Representative bathrooms, tying (and re-tying, and re-tying, and re-tying) my red power tie.
I was scared, because I wanted him to see promise in me. I didn't want to let him down.
Mr. Lewis talked with me for almost an hour. What'd we talk about?
[From the DC Newsletter: February 27, 2007]

I failed to mention one moment in my dispatch — it didn't seem like something worth sharing at the time. After telling him what I wanted to do professionally (a politician, a teacher, a public servant) he asked what I liked to do.
I told him I liked to write.
"We need writers," John Lewis said to me, at 19.
He had time for a teenager, because at one point, he was also just a teenager.
And we both laughed at my tie [a photo which hangs in my childhood home, one that brings both immense pride and intense sartorial shame].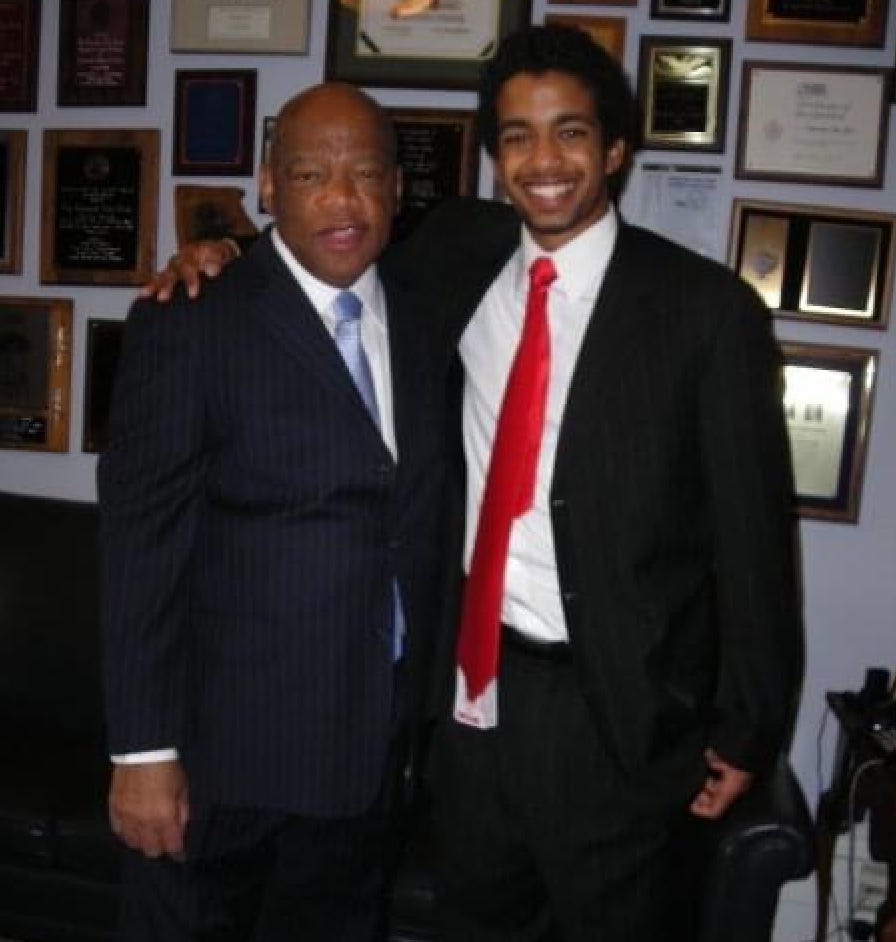 ---
Eight years later, I was on the Edmund Pettus Bridge in Selma, Alabama, for the 50th anniversary of Bloody Sunday. The entire day was a extraordinary buildup to this moment. Approaching the bridge in a caravan of vehicles, I sat across from White House Correspondent April Ryan, who — like us all — was looking out the window in pure wonder. I'll never forget her reaction.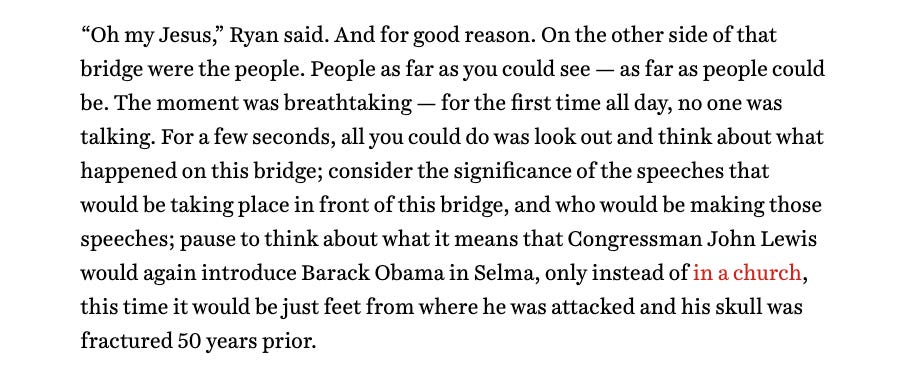 John Lewis was a mighty Black man. He loved us. And had space for everyone on his back.