Some heroes wear fedoras
post number four
Last night, a great cultural moment was scheduled to take place. Thankfully for all in attendance, it went perfectly.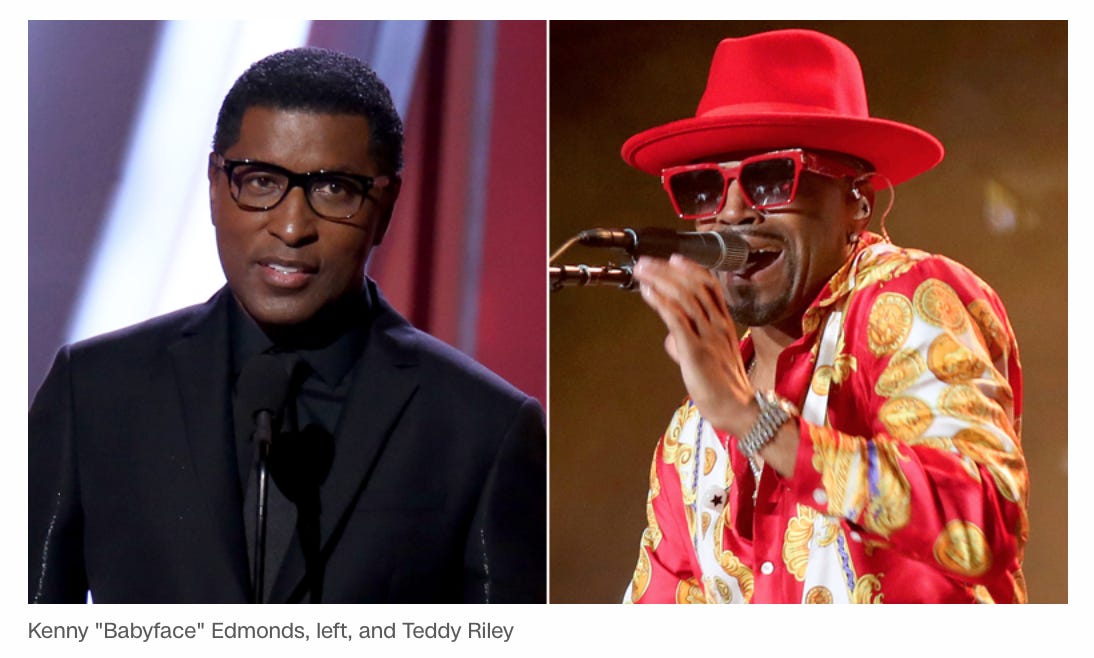 For the past few weeks on Instagram Live, legendary producers and artists have been battling, going hit for hit, much to the delight of fans. There was Johnta vs. Neyo, Lil Jon vs. T-Pain, and a truly beautiful evening with DJ Premier vs. The RZA.
Babyface vs. Teddy Riley had a different energy. For starters, it'd been hyped up, delayed, and hyped up again for weeks. Two, people were genuinely talking about this like a virtual stand-in for Essence Fest.
The end result: chaos. If you want a rundown of the technical difficulties that ensued — most, if not all, on the side of Riley — just type "t" into Google and the results will populate (or click here).
I'm not here to give another rundown — the Jordan doc comes out in mere hours and I need to exfoliate. What should be discussed, however, is how Teddy Riley is the hero quarantine both needed and deserved.
Were we denied a musical moment? Absolutely. Had things gone according to plan, it would have been a nice Saturday night. That's what Babyface wanted. That's what Instagram wanted. And that's what you thought you wanted. But Teddy had other plans — let's make memories.
We needed a Saturday night to clown and Teddy reached into his Stacy Adams bag of tricks to let us have a classic Twitter night, one that felt impossible during a global pandemic.
He did every single thing wrong — for us.
He had an entire elaborate band set-up, complete with a camera crew in the middle of social distancing (whereas Babyface sat in a room playing songs off his device).
He simultaneously seemed to be filming footage on his website, TeddyRiley.com (which we'll get to later), which may have added to the horrendous echo that plagued his every word.
There was his massive TV, which looked as if it was trying to sneak away and exclude itself from said narrative.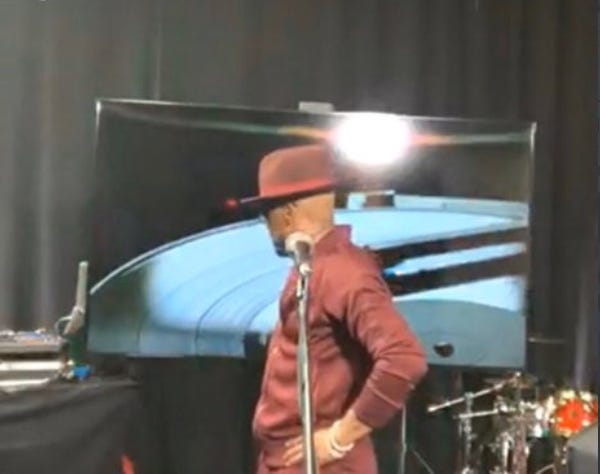 Many have said Teddy was the embodiment of "doing too much." And yes, that's true. But what an evening he gave us. With over 400k people watching damn near nothing for almost hour, he stood there as the music community (most notably, Toni Braxton) made fun of him in the comments. Normal people would try to save face and quickly say "hey, let's postpone until we figure this out." But not Mr. Riley.
Teddy said "let's start over from the beginning."
I couldn't have asked for anything more from Teddy. Yes, when I think back to this Internet moment 5 years from now I'll remember some of the things that went right. That 72 Hours of DNice was amazing, even when he said "ZUCK IN HERE" 37 times.
But after that brief memory, I'm going back to Teddy. Teddy let us get these jokes off, in a notably jokeless time.
As great human Naima Cochrane put it, we needed this:
Beyond the music, this was a social experiment between a 52 year old and 62 year old. Many who watched referred to both of them as "uncles," the connotation being that old people don't now how to use modern technology. It was also clear that a sizable number of folks assumed Teddy was older than Babyface, because of his true lack of awareness for all things things.
Watching it all fall apart in real time, I had one thought: who the hell am I going to be, in my late 50s-early 60s. And where will I fall on the older black man spectrum of Babyface to Teddy Riley.
Will I be a 50something in a tracksuit and a fedora trying desperately to be a cool kid again. Or will I be a 60something that wears velvet, talks calmly, and is smoother than the other side of the pillow.
On one side, you had Teddy, who looked like he was trying to revive a reunion tour, film a documentary, and launch a clothing line. On the other, Babyface, who looked like he was taking a 2 hour break from retirement.
When I'm 57, which direction will I be Toosie Sliding toward?
There's a lot to strive for with Kenneth Edmonds, but I've admittedly got some Theodore in me. When I'm nervous about what I'm putting out into the world, I definitely lean into Teddy shit — wild outfits, weird props, perhaps even convincing 25 people to come to my house in the middle of a lockdown to #build.
But Full Teddy? I hope not. BUT WHO KNOWS?
---
SPEAKING OF — LINES FROM TEDDY'S WEBSITE HOMEPAGE
"There is a non conventional and technical driving force that continues to flow within this musical dexterity bringing only the most prolific legendary signature sound to the multi-genre masses historically and today alike."

"Music and Technology expert"
---
Teddy is a hero, a cautionary tale, and perhaps a glimpse into the future.
The Bible tells us that in any group of 7 Black male friends, one will be a Babyface, two will be Teddy Rileys, and the rest will be Tyrese.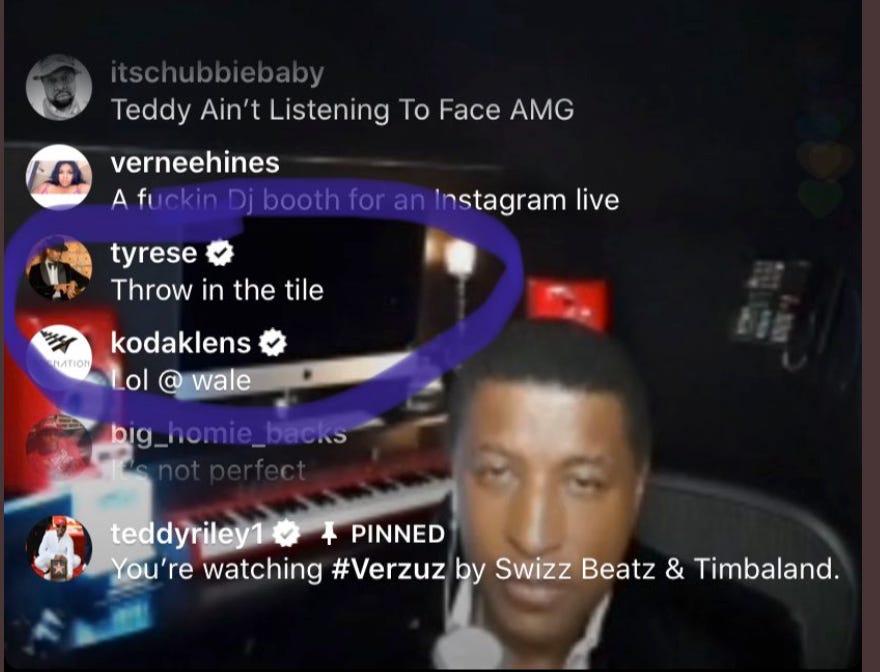 ZOOM

I'm both excited and nervous to find out who I become in 24 years.